is the result of decades of focused, creative thinking and education about what a core driven workout should truly be. Our instructors are highly experienced and devoted with comprehensive and diverse training. We're able to apply innovation in the spirit of keeping things fresh, challenging and relevant for clients with many different goals and lifestyles and are dedicated to creating a warm and welcoming community while working to make each student's experience extraordinary.
4 Core-Driven Exclusive Workouts
separate us from the rest. We are a studio that specializes in both Barre and Pilates which are two different disciplines that complement each other. We hold private, semi-private and group Pilates Reformer sessions and have developed a suspension class that combines TRX with Pilates Tower work.
from teachers who are all comprehensively certified in their given expertise is who we are. We have highly experienced Pilates, Barre and TRX teachers. Many of our instructors hold multiple certifications and combine two and sometimes three exercise regimens into one interesting and diverse class. We are always coming up with new variations on these self-created classes so that no two are exactly the same.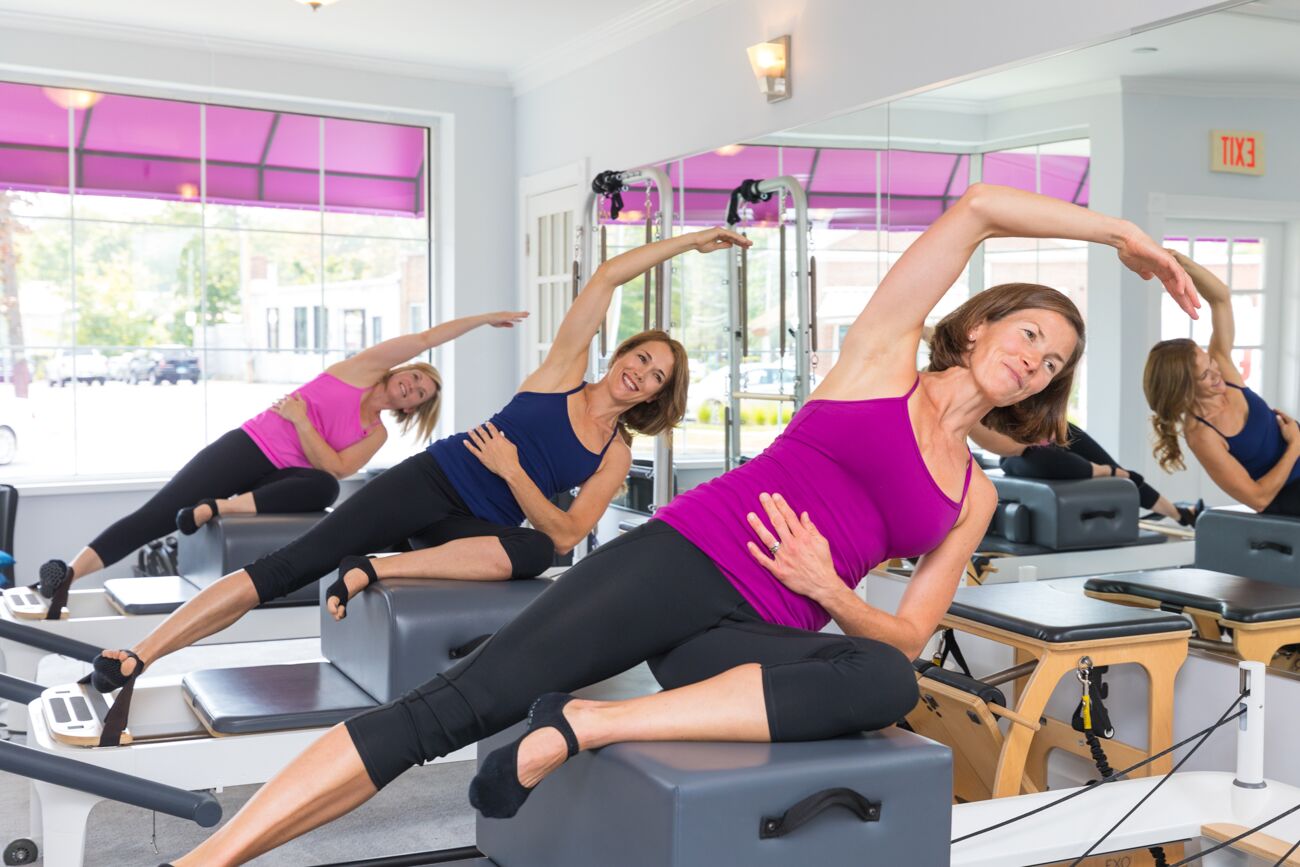 and personalized attention is part of our hallmark. We work to make you feel confident and safe in your exercise protocol and are invested in helping you achieve your fitness goals whether you are training alone or in a larger group. The Pilates Barre is a beautiful studio with natural light, state-of-the-art equipment and a warm and welcoming environment situated in the heart of Ridgefield.
Our clients range from pre-teens to seniors. Whether you're an athlete, weekend warrior, or newbie, we are proud to provide challenging and invigorating classes that will help clients of any age or fitness level achieve their goals.